When Patrick and I first met Lauren and Ran, what should have been a 1 hour long consult meeting ended up lasting 3 to 4 hours… and we ended up at Green Turtle until late in the morning after Starbucks had closed. Lauren and Ran are one of our couples that not only trusted us, but we felt like we weren't photographing a client… we were photographing our friends.
Lauren and Ran had a beautiful Jewish ceremony overlooking the beautiful golf course at Musket Ridge Golf Course out in Frederick, Maryland. We loved everything about this wedding. From the variety and style of the flowers and the bridesmaids dresses, to Ran's reaction seeing Lauren at their first look, to the stationery crafted by one of our favorite stationers, and their beautiful reception space and decor. Talk about a sweet and funny couple. Lauren is the sweet one, and Ran is quite the comedian, smiles and all… just an overall beautiful couple!
Lauren and Ran, we wish you guys the best. From the time we met you and learned about your ice skate ring proposal, to our double date at Green Turtle, we can't wait for the years ahead of you. And for sure, you better bet that when we come visit Israel, we know who is going to be our tour guide, literally (that's where and how Lauren and Ran met). Best wishes to you both!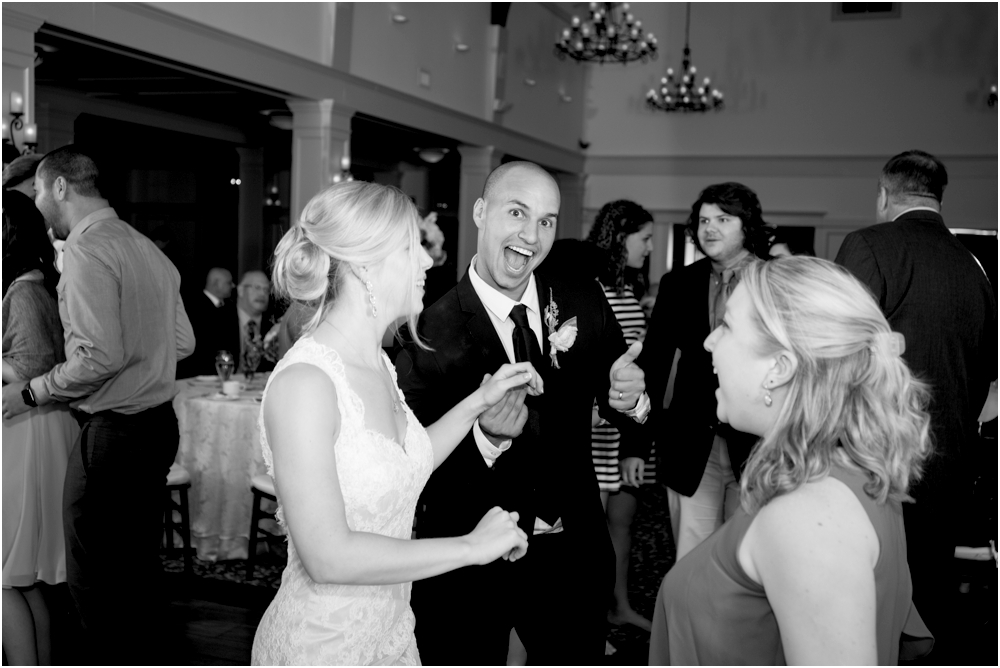 AMAZING VENDORS:
Wedding Planner: Elizabeth Bailey Weddings
Invitations: MLC Designs
Hair: Jewel Rossi, Luxuria Salon,
MUA: Julie Madison, Double Take Makeup
Grooms Tux & Groomsmen: Ran's suit is from Israel, Matthew (Best man) from Joseph A. Banks
Cake/Dessert: Michael Markwitz // Artistic Desserts
Caterer: Musket Ridge Golf Course
Flowers/Florist: Tina Owens // Wicked Willow
Music/DJ/Band: Brian Jones // MyDeejay